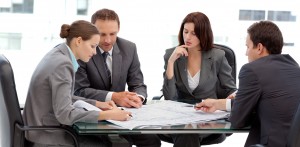 Contrast understands what is required of a product design in order to be set up for success in manufacturing. This process begins with the development of the class 'A' surfacing. We will come to your facility to ensure your program gets off to the right start, and we will be there as a trusted resource through the entire design process.
Our evaluation of product designs can be done side by side with your design staff or through interactive online reviews. This allows you access to our expertise to help guide the evolution of the product design throughout the part design process. In addition, this ensures you are set up for success in manufacturing. This service solves many problems, such as:
1.) You do not need to wait until a tooling or molding source is determined in order to receive the feedback needed on your product design. This saves you valuable time on your launch path.
2.) The product design is no longer being subject to just one opinion from a single supplier who may only be interested in their portion of the product's life cycle.
3.) You can now have a partner who is looking at the whole life cycle of your product. This will help your team navigate through solutions that meet the requirements of each facet within the life cycle of the product. These facets include: product design, tool design and construction, production processes, and assembly. All the requirements that your product must meet for each of these areas must be designed into your product up front. Constrast can be your one stop source to help you do that!